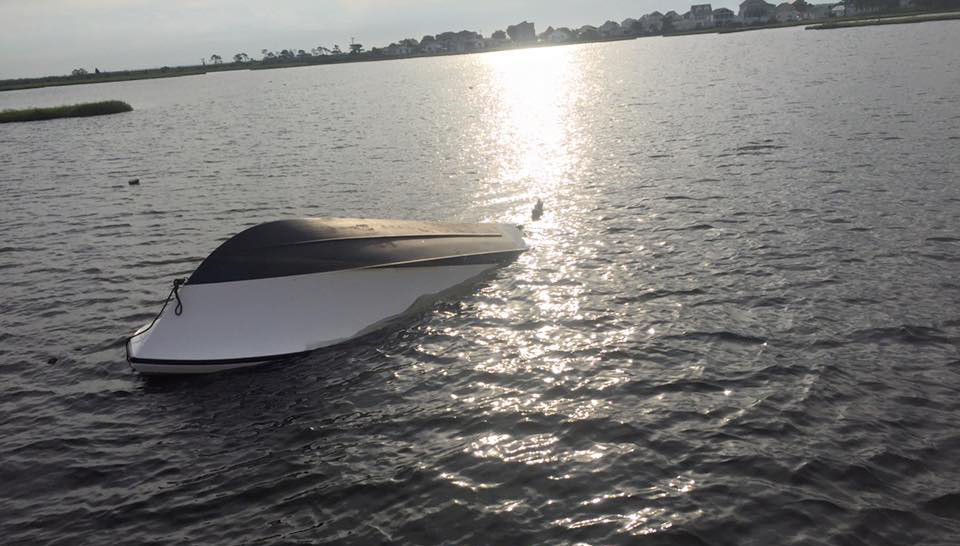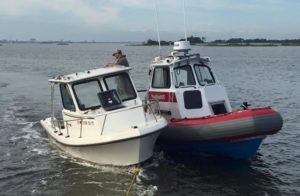 FENWICK ISLAND, DELAWARE (7/19/2016) A 54-year-old man who was rescued from his capsized cabin cruiser after clinging to it for two hours in Assawoman Bay now faces a charge of operating the vessel under the influence of alcohol.
The Maryland man was rescued by Roxana Fire Company's marine unit about 11:20 p.m. Saturday between Roosevelt Avenue in the Cape Windsor neighborhood and Bayberry Lane in the Keenwick neighborhood, in the headwaters of the bay west of Fenwick Island.
The fire company says neighbors reported that they had heard a man yelling "help" and "SOS" for one to two hours before 911 was called.
Delaware Natural Resources Police also charged Jeffrey S. Collier, of Bel Air, with negligent operation of the boat and failure to maintain a proper lookout. He was released pending a later court appearance.
Collier was alone on the 28-foot boat and was not injured, according to police.
The fire company says he was heading from Ocean City, Maryland, to Treasure Island when he apparently became lost and entered a dead-end channel where the boat capsized.
Bethany Beach and Ocean City firefighters also responded, as well as a Delaware State Police helicopter.
TowBoatUS, a commercial salvage company from Ocean City, recovered the boat Sunday morning.