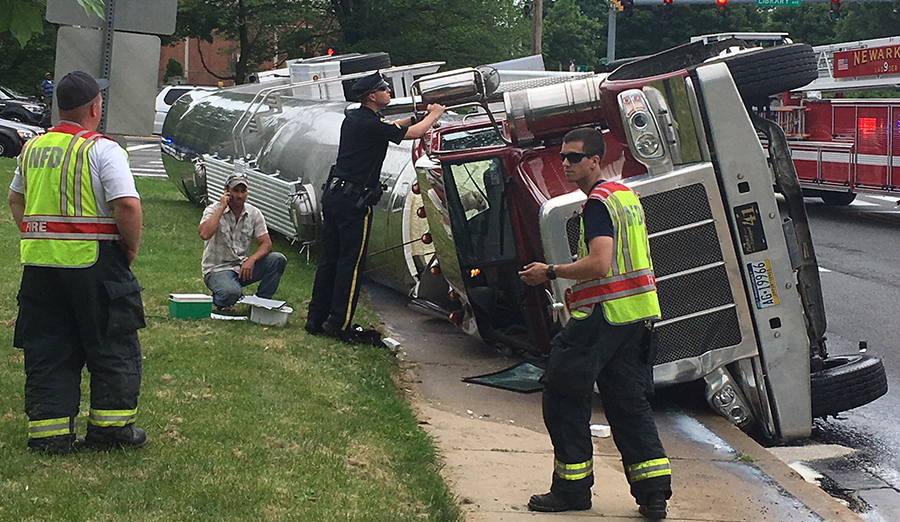 Crash scene at East Main Street and Library Avenue in Newark (Photo: Delaware Free News)
---
NEWARK, DELAWARE (5/30/2016) A crash with an overturned tanker tractor-trailer this afternoon closed a major intersection in Newark for more than four hours.
The crash reported about 4 p.m. happened at East Main Street (Route 273) and Library Avenue (Route 72), adjacent to the Newark post office.
About 4,000 gallons of milk was spilled, according to reports from the scene.
The man driving the truck was examined by emergency crews at the scene but declined transport to a hospital.
By about 8 p.m. the tractor-trailer had been removed but fire crews remained on the scene and Route 273 remained closed. DelDOT reported just after 8:30 p.m. that the intersection had been reopened.
Newark police and Aetna Hose, Hook & Ladder Company were on the scene.