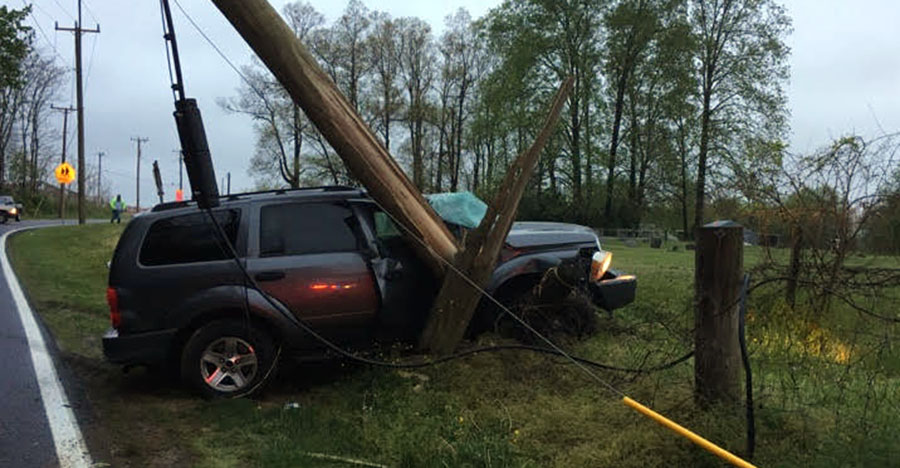 SMYRNA, DELAWARE (5/2/2016) One person was injured Sunday when an SUV snapped a utility pole in Smyrna, authorities said.
The crash was reported at 7:21 p.m. at 979 Duck Creek Parkway.
Emergency crews from Citizens Hose Company arrived to find the pole and wires down.
The injured person was taken by ambulance to a local emergency room.
Smyrna police were investigating the accident and the town electric department was called in to make repairs to the pole.