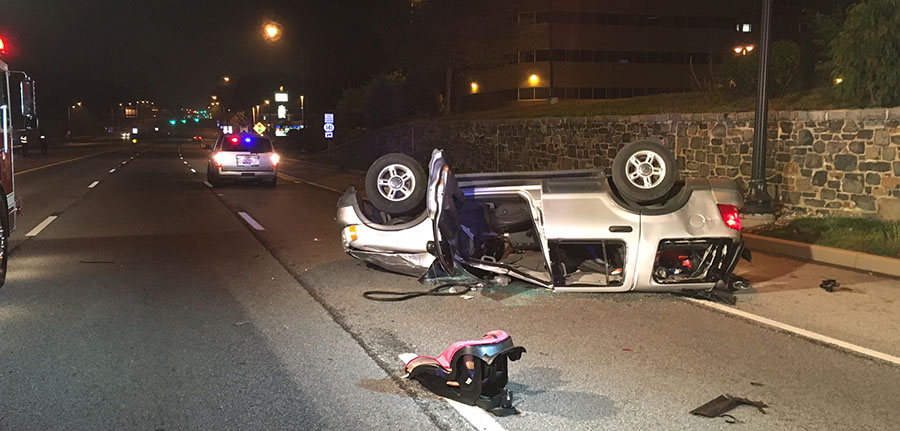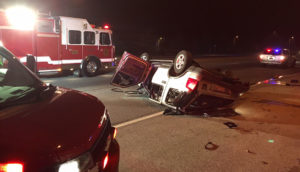 BRANDYWINE HUNDRED, DELAWARE (4/27/2016) A 28-year-old man was killed when his SUV struck a stone wall and overturned on Concord Pike (U.S. 202) early today, Delaware State Police said.
The crash happened about 12:30 a.m. as a 2003 Ford Explorer was southbound approaching Foulk Road at high speed.
The SUV crossed three southbound lanes, crossed a cement median and all northbound lanes before hitting the wall on the east side of the road.. The SUV came to rest on its roof in the right northbound lane of Concord Pike.
The driver, Devaun Johnson, of New Castle, was pronounced dead at the scene. He was wearing a seat belt.
Police said there were no other injuries.
Troopers are still investigating the crash and said it's unknown if alcohol or drugs were a factor.
All lanes of northbound Concord Pike and one southbound lane were closed about four hours as police investigated and the wreckage was cleared.
Driver trapped in wreckage in Wilmington crash