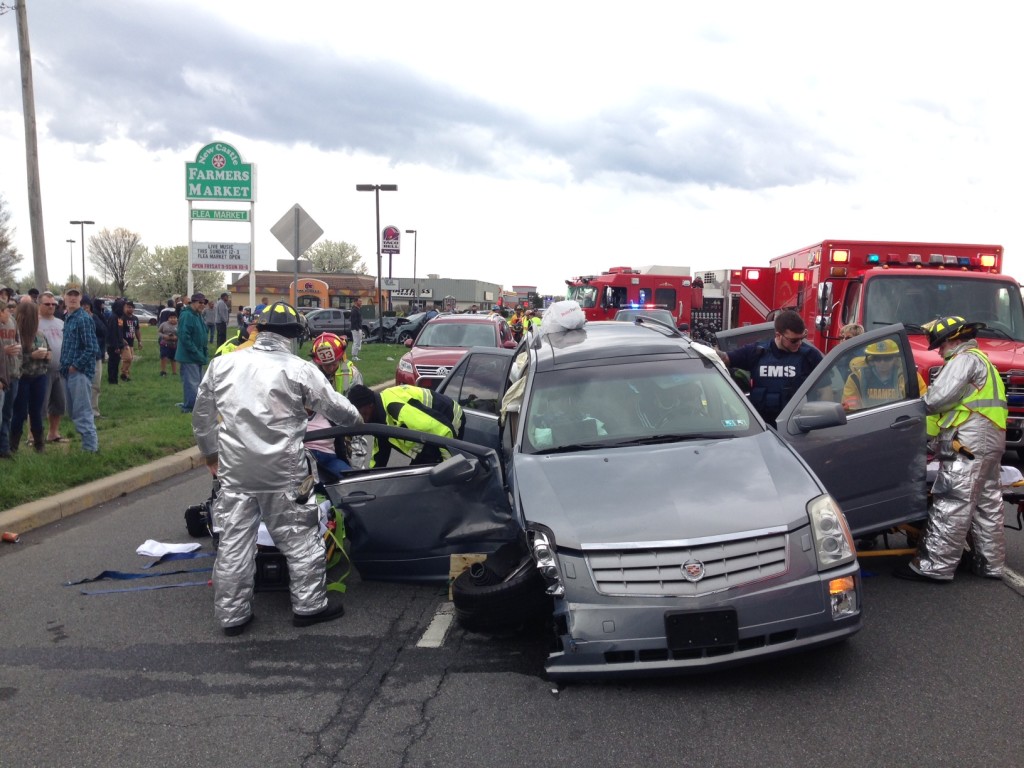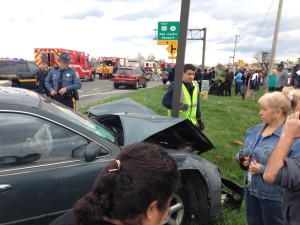 NEW CASTLE, DELAWARE (4/2/2016) Four people were injured in a crash on U.S. 13 this afternoon, according to reports from the scene.
The accident happened about 2:15 p.m. in the northbound lanes in front of the Airport Plaza shopping center and opposite New Castle Airport.
One vehicle went off the road into a light pole.
Only one lane of traffic was getting by on the left.
Two men and two women were taken by ambulance to Christiana Hospital in Stanton.
Wilmington Manor and Delaware Air National Guard firefighters responded as well as numerous ambulances.
Delaware State Police were investigating the crash.