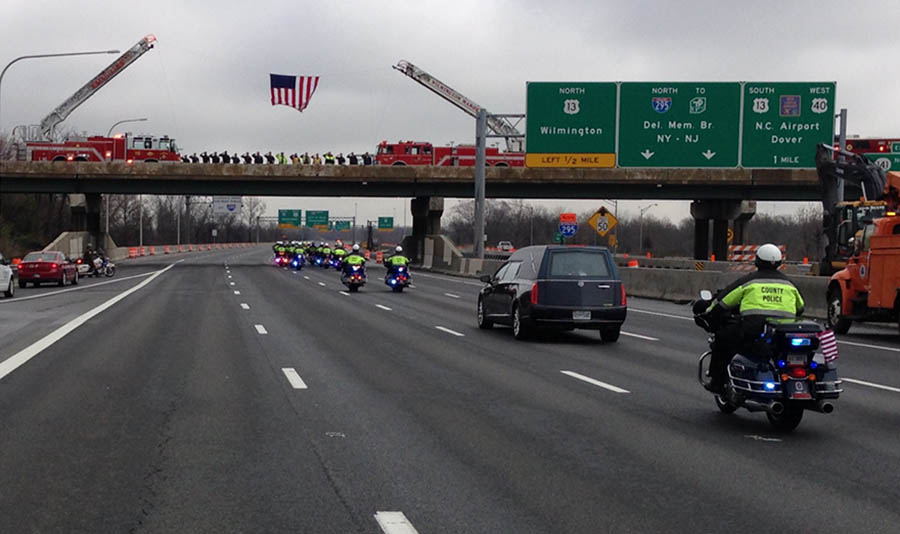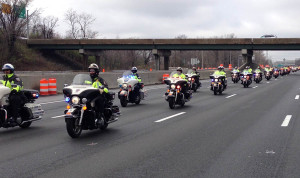 NEW CASTLE, DELAWARE (3/28/2016) Delaware emergency responders raised a giant flag and saluted as the funeral procession for a Maryland police officer slain in the line of duty passed through the state today on Interstate 95 near New Castle.
Prince Georges County Police Officer Jacai D. Colson was shot to death March 13 while responding to an active shooter at the police station.
Police said he was wounded by a round from a fellow officer and died later at a hospital.
Colson, a native of Delaware County in Pennsylvania, is being buried there today.