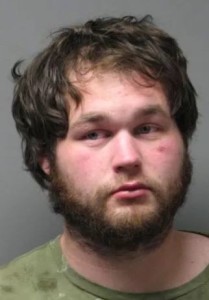 MILFORD, DELAWARE (3/21/2016) A 25-year-old Milton man was arrested on a robbery charge after an incident at Redner's Warehouse Market on U.S. 113, Milford police reported Sunday.
Police said Christopher W. Farrell was attempting to steal merchandise from the grocery store the afternoon of March 14 when he was confronted by an employee.
"Farrell struck the employee in the face and then fled on foot," said Sgt. Dwight Young.
Police searched nearby wooded areas and neighborhoods and witnesses reported Farrell banging on doors and asking residents to use their telephones, Young said.
He was taken into custody while trying to use the phone at a local business.
Farrell was charged with second-degree robbery and offensive touching and was being held at Sussex Correctional Institution near Georgetown in lieu of $6,500 secured bond.
Farrell also was wanted on vehicle theft warrants from Delaware State Police and had an active warrant from Kent County Superior Court, Young said.
3/14/16