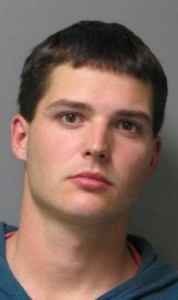 MILLSBORO, DELAWARE (1/22/2016) A Millsboro man was arrested Friday on charges of stealing $38,000 in jewelry from a home where he was doing work outside, Delaware State Police said.
Colin E. Serman, who was working as a general contractor, later got money for the jewelry at various pawn shops, police said.
Some of the jewelry has since been recovered.
Serman was charged with theft greater than $1,500, falsifying business document, theft by false pretense and selling stolen property.
Police asked anyone who may have used Serman as a contractor and reported property missing to contact Master Cpl. W. Matt  at 302-752-3856.