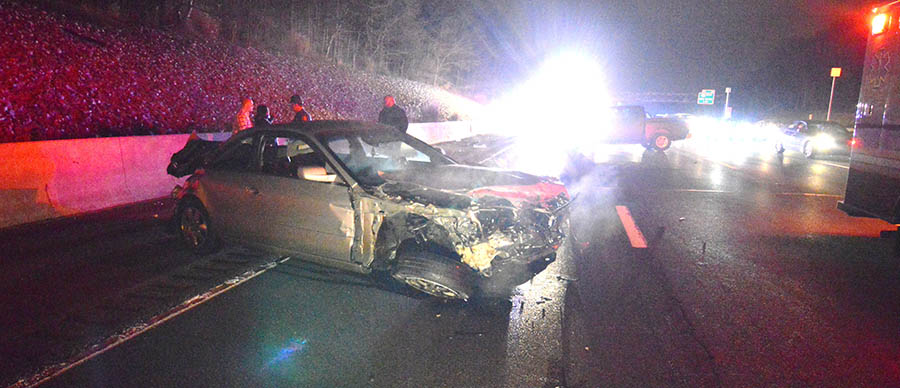 STANTON, DELAWARE (1/1/2015) A 21-year-old Smyrna man was critically injured when he was ejected from his car in a single-vehicle crash early today on Interstate 95, the Delaware State Police reported.
The accident happened about 1:40 a.m. in the southbound lanes just before Churchmans Road.
Police said Wayne J. Demarco was driving a 2002 Acura TL when he lost control of the car.
It struck the guard rail on the left shoulder, spun back into the southbound lanes and stopped in the right lane facing east. Demarco, who police said was not wearing a seat belt, was ejected onto the right shoulder.
He was taken by ambulance to Christiana Hospital in Stanton with multiple traumatic injuries, police said.
Alcohol is being considered as a factor in the crash, police said.
I-95 was closed in the area about two hours as police investigated and the wreckage was cleared.
Christiana Fire Company also responded.