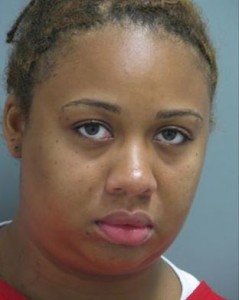 MIDDLETOWN, DELAWARE (9/23/2015) An employee of a Middletown-area group home has been charged with raping a 17-year-old resident, Delaware State Police said Tuesday.
Joniequa Macklin, 32, of Lincoln, was arrested Saturday when she was found with the teenager at a home in the 100 block of Bright Way in Milford.
She was charged with 10 counts of fourth-degree rape, interference with custody, endangering the welfare of a child, reckless endangering, knowingly abusing a resident, sexual abuse of a child by a person of trust, continuous sexual abuse of a child and driving while suspended.
Police said they began an investigation when the 17-year-old left the group home Sept. 4 and did not return.
The relationship is believed to have begun in July, police said.
Macklin was being held at Baylor Women's Correctional Institution near New Castle in lieu of $86,600 secured bail.
The teen was turned over to the Prince George's County (Maryland) Division of Social Services.