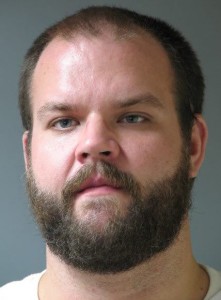 BRANDYWINE HUNDRED, DELAWARE (9/23/2015) The second of two suspects in several robberies surrendered to Delaware State Police this morning.
Joseph H. Klosowski, 32, turned himself in to troopers and was charged in connection with the robbery of the Exxon gas station at 4101 Concord Pike in Talleyville on Aug. 30, the Bank of America branch at 5215 Concord Pike in Brandywine Hundred on Sept. 8,  the Global Express at 2803 Philadelphia Pike in Claymont on Sept. 5 and the robbery of the M&T Bank at the Fox Run Shopping Center in Bear on Monday.
Klosowski was charged with five counts of first-degree robbery, second-degree robbery, two counts of wearing a disguise during commission of a felony and conspiracy.
He was being held at the Young Correctional Institution in Wilmington in lieu of $260,000 cash bail.
Claymont man arrested, Bear man sought in 3 robberies
Police say Bear man sought in two armed robberies
Bear man sought in Talleyville Exxon robbery