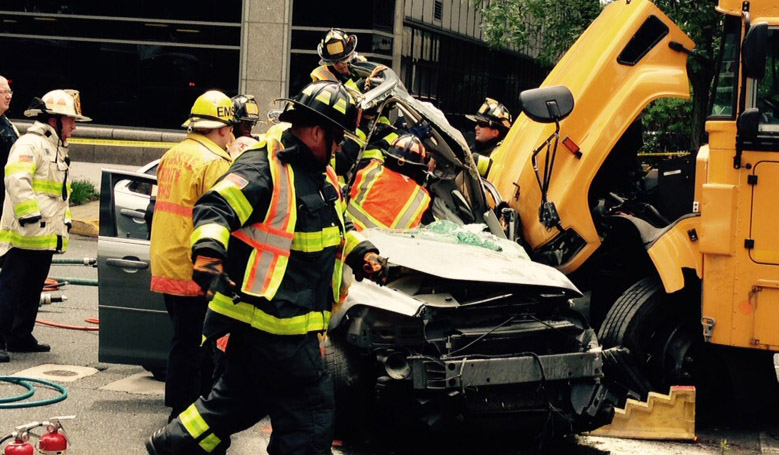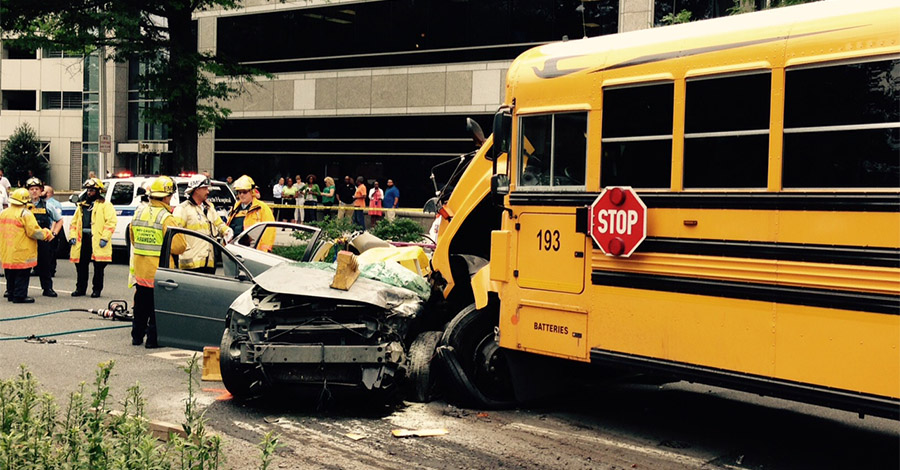 WILMINGTON, DELAWARE (7/15/2015) An 18-year-old Newark man being chased by Wilmington police died when his car crashed into a school bus Tuesday afternoon, authorities said.
The driver of the school bus, the only person aboard, was hospitalized with injuries.
The incident began when officers saw a 2008 Chevrolet Malibu driving erratically and tried to stop it at South Park Drive and Market Street, but the driveer maneuvered around multiple police units and fled.
Police said the driver hit a berm near 14th and West streets, then continued south on West to 12th Street until officers lost sight of the car.
Moments later, police said, they found the car had crossed the median from the westbound side of 12th Street into the eastbound lanes of the 800 block of Delaware Avenue and struck a school bus.
Officers attempted first aid and were assisted by a medical doctor who was nearby at the time of the crash. New Castle County paramedics later arrived and the teen was pronounced dead.
His name is being withheld by police pending notification of next of kin.
The driver of the bus, a 56-year-old Newport man, was taken by ambulance to St. Francis Hospital. Police said he was in stable condition with a lower right-leg injury.
Police asked anyone with information on the incident to call Master Cpl. James Peiffer at 302-571-4415.