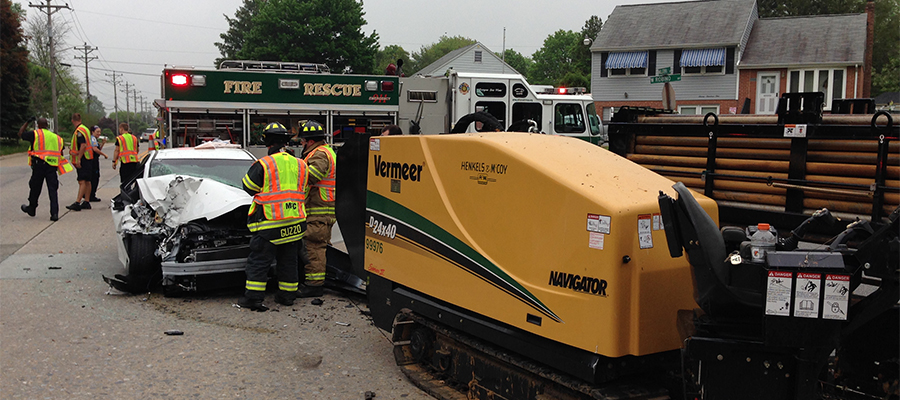 MILLTOWN, DELAWARE (5/11/2015) An elderly woman was taken to a hospital after her car collided with a hole boring machine this morning, according to reports from the scene.
The accident happened about 7:45 a.m. on Milltown Road at West Robino Drive in the Sherwood Park neighborhood.
Mill Creek Fire Company responded to the accident.
The woman was taken by ambulance to Christiana Hospital.
New Castle County police are investigating the crash.