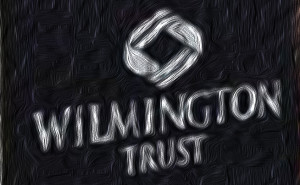 WILMINGTON, DELAWARE (5/7/2015) Four former officers of Wilmington Trust Co. are facing civil fraud charges filed Wednesday by the Securities and Exchange Commission, and two are facing criminal charges.
The SEC says the four intentionally understated past due bank loans during the financial crisis at the former Delaware-based bank holding company, which was acquired by M&T Bank in 2011.
The bank paid $18.5 million in September 2014 to settle related SEC charges of improper accounting and disclosure fraud.
The SEC's latest complaint, filed in federal district court in Wilmington, alleges the four men took part in a scheme to mask the impact of real estate market declines on the bank's portfolio of commercial loans.
According to the complaint, the former officials improperly excluded hundreds of millions of dollars of past due real estate loans from financial reports filed by Wilmington Trust in 2009 and 2010, violating a requirement to fully disclose the amount of loans 90 or more days past due.
The complaint names the bank's former Chief Financial Officer David R. Gibson, former Chief Operating Officer and President Robert V.A. Harra, former Controller Kevyn N. Rakowski and former Chief Credit Officer William B. North.
Gibson, Harra, Rakowski and North are each charged with violating or aiding and abetting violations of antifraud provisions of the federal securities laws, and with aiding and abetting violations of the reporting, record keeping and internal controls provisions.
The SEC is seeking to have all four return allegedly ill-gotten gains with interest and pay civil monetary penalties, and to have Gibson and Harra barred from serving as corporate officers or directors.
In a related action, the U.S. Attorney's Office for Delaware also announced criminal charges against Rakowski and North.
The charges in an indictment handed up Wednesday include one count of making false statements to the SEC and three counts of making false statements to the Federal Reserve.
According to the indictment, North, 55, of Bryn Mawr, Pennsylvania, and Rakowski, 61, of Lakewood Ranch, Florida, helped conceal the truth about the quality of Wilmington Trust's loan portfolio from the investing public and from the bank's regulators.
North, as chief credit officer, allegedly approved the exclusion or "waiver" of such loans from internal reports that he knew would be used to generate the bank's external financial reports. Rakowski, as controller, allegedly approved the bank's filings with the SEC and the Federal Reserve knowing that those reports did not include past due loans that had been "waived."