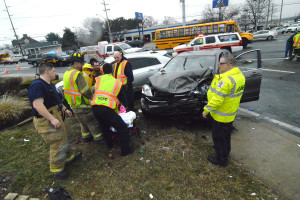 STANTON, DELAWARE (3/26/2015) Two people were injured in a crash involving at least two vehicles at Kirkwood Higway and Limestone Road this afternoon.
The accident happened about 2 p.m.
According to reports from the scene, the injured were treated immediately by New Castle County paramedics who happened to be at the intersection and witnessed the collision.