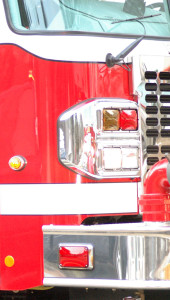 MILFORD, DELAWARE (3/16/2015) A fire heavily damaged a home south of Milford this morning, the state Fire Marshal's Office reported.
The blaze broke out shortly before 8 a.m. in the 600 block of Abbott Drive in the Eastman Heights neighborhood.
Smoke was pouring from the home when volunteers from Carlisle Fire Company arrived, said Michael G. Chionchio, assistant state fire marshal.
He said investigators determined the fire started inside an attached garage when electrical wiring to an appliance failed and ignited nearby items. The cause was ruled accidental.
Damage was estimated at $40,000.
Chionchio said no one was home when the fire broke out and there were no injuries.