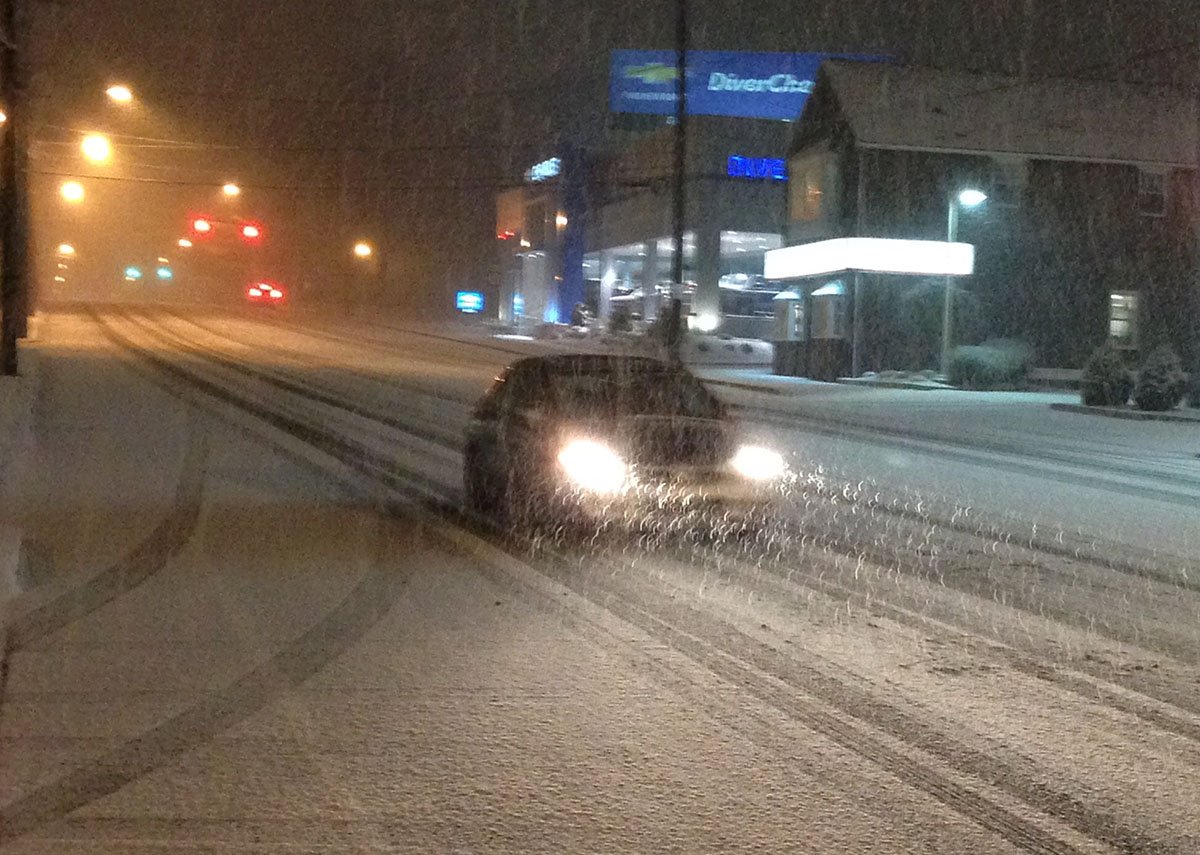 DELAWARE (2/15/2015) Today's high winds caused numerous power outages around the state in the wake of a storm that dropped up to 2.5 inches on the state.
At 8:30 a.m., Delmarva Power reported about 6.700 customers were without electricity. About 1,900 of those were in the Fenwick Island, Ocean View and Rehoboth Beach areas and about two dozen in New Castle County. More than 1,900 out were in Worcester County, Maryland, The company predicts some may not have service restored until noon.
At 9:30 a.m., another 3,300 Delmarva customers in the Middletown-Odessa area lost service and were still out at 11:40 a.m., according to the company's website.
But by 7 p.m., most service had been restored, with Delmarva only reporting about 200 customers out in Delaware and nearby Maryland.
The Delaware Electric Cooperative reported 178 customers out Sunday morning across Kent and Sussex counties.
Providence Creek Academy announced that the Capital Classic Basketball game scheduled for 10:30 a.m. today has been postponed until the same time Monday.
A peak wind gust of 61 mph was measured just after 2 a.m. in New Castle County, the National Weather Service said.
Wind chill values as low as minus 15 are predicted for this morning, with even lower values tonight.
The temperature tonight is expected to fall to 2 degrees in New Castle County and 5 degrees downstate.
The heaviest snow from the overnight storm was measured at Woodside in Kent County, 2.5 inches. At Smyrna and White Clay Creek, 1.9 inches fell. Other totals: Greenville and Prices Corner, 1.7; Brandywine Hundred, 1.6; Hockessin, Frederica and Dover, 1.5; Port Penn and Harrington, 1.4; Glasgow, 1.2; Newark, 1.1. A trace was measured at Ellendale but most areas of Sussex County received no snow.
Another round of snow is predicted for Monday night into Tuesday, with the heaviest accumulations, 3 to 4 inches, predicted for Sussex County and smaller amounts toward the northern end of the state.
By 7 a.m. today, the temperature plunged to 7 degrees at New Castle Airport — still five degrees above the record 2 degrees set on this date in 1943 but 20 degrees below the normal low.
The temperature fell to 8 at Dover Air Force Base and 9 at Sussex County Airport near Georgetown. The Sussex record is 3 degrees set on this date in 1979.