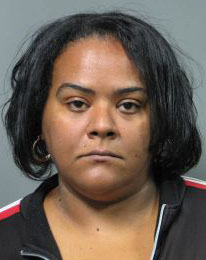 MILFORD, DELAWARE (2/4/2015) Milford police say a Dover woman wrote a bad check to lease furniture, then resold it but claimed it was stolen.
Shanita L. Foster was charged with theft by false pretense over $1,500 and issuing a bad check.
Foster allegedly used a check written on a closed account as down payment on $7,100 worth of furniture in a leasing agreement with Aaron's Sales and Lease on Jan. 7.
When the company attempted to recover the furniture from Foster, Detective Dwight Young said, they were told it had been stolen.
But he said police later discovered she had sold the furniture.
Foster was released on $2,000 unsecured bond.