DOVER, DELAWARE (11/22/2014) State officials are proposing higher user fees for state parks as well as increases for hunting and trapping licenses.
Current entrance fees are $3 for inland parks and $4 for those at the beach. The state Division of Parks and Recreation plans to unveil the specific fee increases proposed on Dec. 2.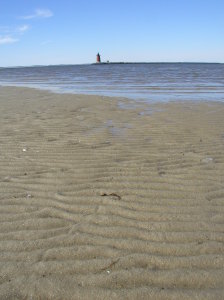 The following open houses are planned to explain the proposal:
Open houses will be held: 
Dec. 2, 2014
2:00 p.m. – 4:00 p.m.
6:30 p.m. to 8:30 p.m.
Cape Henlopen State Park Officers Club
15099 Cape Henlopen Drive
Cape Henlopen State Park
Lewes, DE, 19958
Dec. 4, 2014
2:00 p.m. – 4:00 p.m.
6:30 p.m. to 8:30 p.m.
Bellevue Hall
Bellevue State Park
911 Philadelphia Pike
Wilmington, DE, 19809
Dec. 9, 2014
2:00 p.m. – 4:00 p.m.
6:30 p.m. to 8:30 p.m.
Killens Pond State Park Nature Center
5025 Killens Pond Rd.
Felton, DE, 19943
"Current user fees haven't kept up with the cost of maintaining the irreplaceable state parks we manage," said Ray Bivens, Director of the Division of Parks and Recreation, in a news release. "The open houses provide an opportunity for the public to get a better understanding of the need for the funding and to hear public feedback on the proposed changes."
Also on Friday, the Division of Fish and Wildlife said increased costs and declining revenues have brought the need for hunting and trapping license fee increases.
Specifics were not revealed, but the agency said the following workshops would be held to explain the proposal:
Kent County – 7 p.m. Tuesday, Dec. 2 at DNREC's Richardson & Robbins Building Auditorium, 89 Kings Highway, Dover, DE 19901
Sussex County –  7 p.m. Wednesday, Dec. 3 at Delaware Technical Community College, Jack F. Owens Campus, William Carter Partnership Center, Lecture Hall, 21179 College Drive, Georgetown, DE 19947
New Castle County – 7 p.m. Thursday, Dec. 4 at Ommelanden Hunter Education Training Center, 1205 River Road, New Castle, DE 19720
Both divisions are a part of the state Department of Natural Resources and Environmental Control.