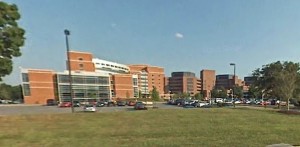 STANTON, DELAWARE (1/1/2016) A newborn baby boy was dropped off at Christiana Hospital, authorities reported Thursday.
The baby was turned over to the emergency room staff by a female about 9:15 a.m. Wednesday, according to Delaware State Police.
The infant had been born about 7 that morning, according to information provided to the hospital.
No other information was obtained due to the right for the parent to remain anonymous under the Delaware Safe Arms for Babies Act, police said.
The infant was given care by the hospital staff and appeared to be in good health.
The baby will stay in the hospital until being turned over to the state Division of Family Services.